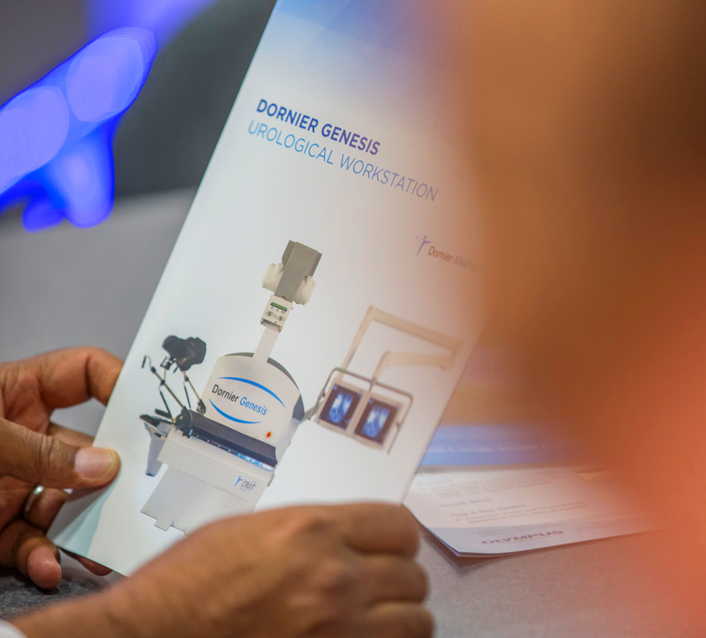 OVERVIEW
Dornier MedTech, headquartered in Munich, Germany, is a medical device company known for its pioneering technologies and revolutionary therapies in urology. Thanks to its deep rooted spirit of entrepreneurship, excellence and innovation, Dornier thrives while developing some of the highest quality urology products on the market today.
As one of the original founders of the Urology Care Foundation (formerly known as the American Foundation for Urologic Diseases), Dornier works closely with physicians, healthcare providers and research groups to ensure their products have the highest level of medical and scientific efficacy.
Given their vast array of clients including hospitals, surgical centers, teaching universities, private and public urology practices, and mobile providers, when it comes to urology, Dornier is leading technology and improving life all across the globe.